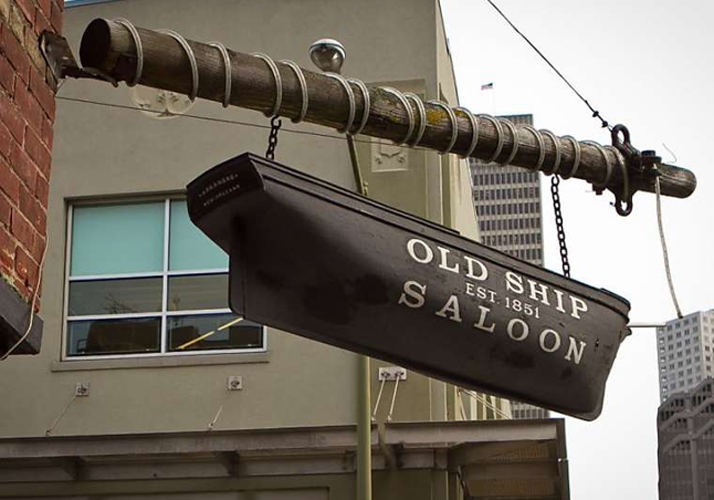 BARBARY COAST TRAIL WALK Portsmouth Square, Jackson Square, and the Barbary Coast
Saturday, October 19, 2019 @ 10:00 am

-

12:00 pm
Part II "Gold Rushers, Shanghaiers, and Jazz Dancers"
Learn about the birthplaces of the Gold Rush and the village of Yerba Buena; the original shoreline; the Pony Express headquarters site; the grave of a Gold Rush–era ship; and the Jackson Square district, where Gold Rush and Barbary Coast–era buildings remain. Visit the notorious Barbary Coast, home to shanghaiers, vigilantes, and "Terrific" Street.
The four-part Barbary Coast Trail Walks are led by SFHS volunteers. These tours are free for SFHS members and $15 for non-members. Reservations and pre-payment are required. Call (415) 537-1105, ext. 0, or email rsvp@sfhistory.org at least 48 hours before the tour, and we will give you the meeting place. You need not take the tours in order.