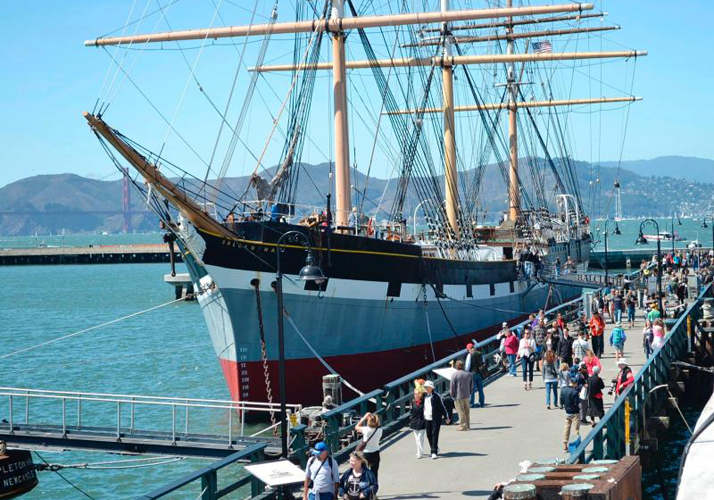 BARBARY COAST TRAIL WALK Northern Waterfront, Fisherman's Wharf, and Aquatic Park
Saturday, September 30, 2017 @ 10:00 am

-

12:00 pm
Part IV "Stevedores, Feluccas, and Windjammers"
Explore San Francisco's past as a port city and cover the waterfront from the days of sail to the era of the longshoreman. Follow the Great Seawall, San Francisco's largest public works project, to Fisherman's Wharf, past two WWII vessels and the Hyde Street Pier, boasting the largest collection of historic ships in the United States. The tour ends at the Streamline Moderne Aquatic Park bathhouse, home to the San Francisco Maritime Museum.
The four-part Barbary Coast Trail Walks are led by SFHS volunteers. These tours are free for SFHS members and $15 for non-members. Reservations and pre-payment are required. Call (415) 537-1105, ext. 0, or email rsvp@sfhistory.org at least 48 hours before the tour, and we will give you the meeting place. You need not take the tours in order.
Share This Page, Choose Your Platform!