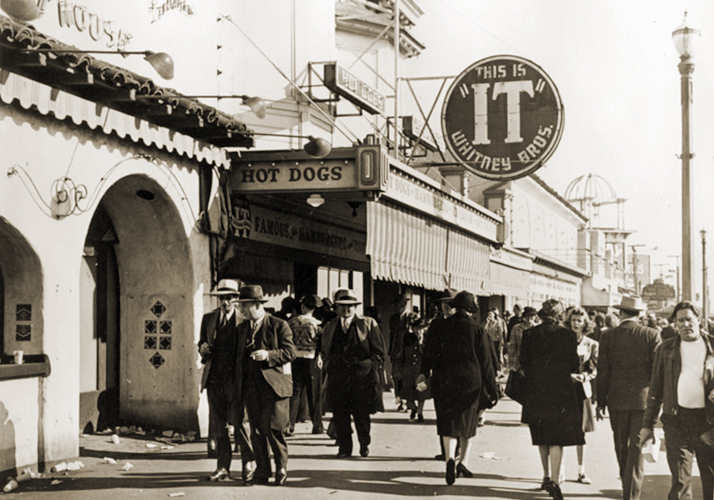 PROGRAM OpenSFHistory: The Richmond District
Tuesday, October 10, 2017 @ 12:30 pm

-

2:00 pm
MONTHLY PROGRAM
The Western Neighborhoods Project will share the stories behind historical images of the Richmond District. Historians and locals will show unique views of the past, while telling tales of cemeteries, theaters, amusements, and day-to-day life in one of the city's most interesting neighborhoods. OpenSFHistory features images donated to the Western Neighborhoods Project (WNP) by a San Francisco photographer and collector active from the 1960s through the early 2000s. WNP has taken on the mammoth project of scanning these thousands of images and putting them online for public enjoyment and education. The majority of photographs at OpenSFHistory are from the 1850s through the 1970s.
SFHS monthly programs are free to members. Non-member fee is $10, which may be applied to membership dues within 30 days; $5 for non-member seniors, students, K–12 teachers, and people with disabilities. Programs are normally scheduled on the second Tuesday of each month, except August and December. Programs are subject to change, so please check for updates at sfhistory.org.
Roosevelt Middle School features on-site parking (enter on Palm Avenue) and public transportation nearby.
Share This Page, Choose Your Platform!