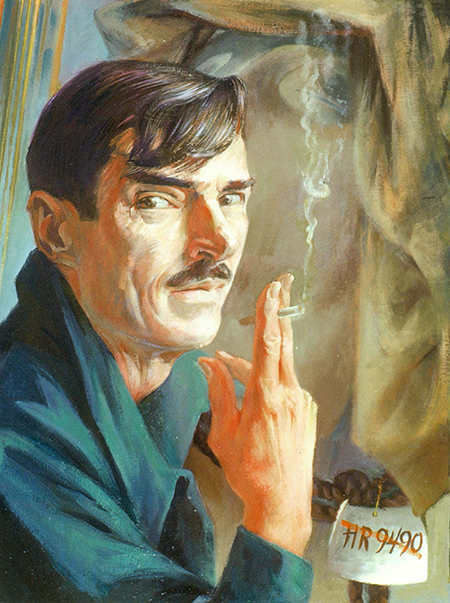 PROGRAM Victor Arnautoff: San Francisco's Master Muralist of the 1930s
Tuesday, July 11, 2017 @ 12:30 pm

-

2:00 pm
MONTHLY PROGRAM
Between 1931 and 1942, Victor Arnautoff was arguably San Francisco's leading artist of pubic art. His murals may still be seen today at the former Palo Alto Health Clinic, Coit Tower, the former Protestant chapel at the Presidio of San Francisco, George Washington High School, the San Francisco Art Institute, and at three post offices, including the one in South San Francisco. This lecture will survey Arnautoff's career, from his birth in Russia in 1896 to his death in the Soviet Union in 1979, focusing on his art and politics during his years in San Francisco from 1931 to 1963.
Robert Cherny is a professor emeritus of history at San Francisco State University, where he taught from 1971 to 2012. His publications deal with U.S. politics in the Gilded Age and THE Progressive Era and with the history of San Francisco, California, and the West. His most recent book is Victor Arnautoff and the Politics of Art (University of Illinois Press, 2017). He has been an National Endowment for the Humanities Fellow, a Distinguished Fulbright Lecturer at Moscow State University, a visiting research scholar at the University of Melbourne, and a Senior Fulbright Lecturer and Researcher at the University of Heidelberg. His PhD is from Columbia University (1972).
SFHS monthly programs are free to members. Non-member fee is $10, which may be applied to membership dues within 30 days; $5 for non-member seniors, students, K–12 teachers, and people with disabilities. Programs are normally scheduled on the second Tuesday of each month, except August and December. Programs are subject to change, so please check for updates at sfhistory.org.
Roosevelt Middle School features on-site parking (enter on Palm Avenue) and public transportation nearby.