Advisory Board
---
Dr. Renel Brooks-Moon
Renel is a Bay Area native, entering her 21st season as a Public Address Announcer for the San Francisco Giants.  She is a graduate of Woodside High School and received a B.A. in English Literature from Mills College.  She spent 35 years as a local radio and television broadcaster, including stints at 106 KMEL, 98.1 KISS-FM and CBS-5, among others. Renel has been recognized by the Baseball Hall of Fame as the first woman to Public Address announce a world championship game in any professional sport, following Game 3 of the 2002 World Series.  Renel has received numerous awards, including honors from American Women in Radio and Television, Multi-Ethnic Sports Hall of Fame, 100 Black Women, Bay Area Black Journalists Association and Girls, Inc.  Renel was a founding member of Friends of Faith, a non-profit that served low-income Bay Area breast cancer patients.  March 18, 2005 was proclaimed "Renel Brooks-Moon Day" in San Francisco by Mayor Gavin Newsom, honoring her broadcasting career and community activism.  Renel was profiled in O, The Oprah Winfrey Magazine, as "The Woman Who's Changing Baseball".  In 2008, Renel received an honorary doctorate from her Alma Mater, Mills College, and in 2018 she received an honorary doctorate from the University of San Francisco and delivered the commencement address.  In 2017, Renel was honored to MC the historic inauguration of San Francisco's first African-American Female Mayor, London Breed. Renel is an Emmy Award winner as host of the television series "Forever Giants" and is featured on a limited edition 2020 TOPPS baseball card.
---
Honorable Willie L. Brown, Jr.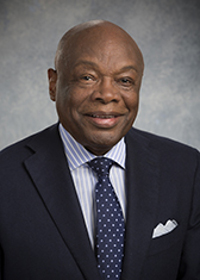 Two-term Mayor of San Francisco, legendary Speaker of the California State Assembly, and widely regarded as the most influential African-American politician of the late twentieth century, Willie L. Brown, Jr., has been at the center of California politics, government, and civic life for an astonishing four decades. His career spans the American Presidency from Lyndon Johnson to George W. Bush, and he's worked with every California Governor from Pat Brown to Arnold Schwarzenegger. From civil rights to education reform, tax policy, economic development, health care, international trade, domestic partnerships, and affirmative action, he's left his imprimatur on every aspect of politics and public policy in the Golden State. As Mayor of California's most cosmopolitan city, he refurbished and rebuilt the nation's busiest transit system, pioneered the use of bond measures to build affordable housing, created a model juvenile justice system, and paved the way for a second campus of the University of California, San Francisco, to serve as the anchor of a new development that will position the City as a center for the burgeoning field of biotechnology. Today, he heads the Willie L. Brown, Jr., Institute on Politics and Public Service, where this acknowledged master of the art of politics shares his knowledge and skills with a new generation of California leaders.
---
Mark Buell
Mark Buell is a native San Franciscan, a graduate of the University of San Francisco and a decorated Vietnam veteran. He has spent 35 years in both public and private real estate development. Mark served as San Francisco's first Director of Economic Development under Joseph Alioto and later served as the first Director of the Emeryville Redevelopment Agency from 1977 to 1985. Buell served on the Boards of various non-profit organizations including the Golden Gate National Parks Conservancy, Bolinas Museum, the Chez Panisse Foundation and the California Academy of Sciences. He is President of the SF Recreation and Park Commission, President of the Marin Community Foundation and past Chairman of the America's Cup Organizing Committee. Buell is married to the former Susie Russell Tompkins and has two children from a previous marriage: Sabrina and Justin.
---
Kevin Carroll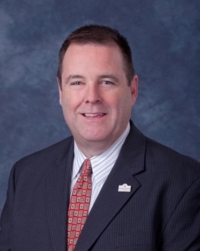 Kevin Carroll is the President & CEO of the Hotel Council of San Francisco.   The Hotel Council was established in 1987 as a non-profit organization to represent all segments of the Hotel Industry.   Kevin serves as the key community liaison between the Hotel Council and City, State, and National Government Agencies as well as community and travel industry organizations.  He is a media spokesperson for the San Francisco hotel industry. Kevin is the Chair of the Workforce Investment Board San Francisco.  Kevin also serves on the Boards of the San Francisco Travel Association, the San Francisco Chamber of Commerce, and the Community Alliance for Jobs and Housing.
Prior to joining the Hotel Council, Kevin was the Executive Director of the Fisherman's Wharf CBD.   Kevin also was the Senior Manager of Worldwide Community Affairs for Levi Strauss & Co. and the Levi Strauss Foundation where he led global philanthropic giving programs, employee volunteerism and cause marketing campaigns. Kevin holds a Bachelor of Science Degree in Business and Economics from California State University, Sacramento.
---
Jim Lazarus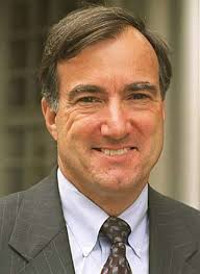 Jim Lazarus, a fourth generation San Franciscan, was appointed State Director for Senator Dianne Feinstein on January 2, 2019, overseeing her four California Senate Offices.
An attorney by training, Mr. Lazarus served as a San Francisco Deputy City Attorney from 1975 to 1980, which included assignment as legal counsel to the Board of Supervisors. In 1980 he entered private practice, where his firm served as the City's Employee Relations Office, overseeing the collective bargaining system. In 1983 he was appointed Deputy Mayor by Mayor Feinstein, a position he returned to for Mayor Jordan in 1992. During that interim period, he served as Chief of Staff to the Office of former Mayor Feinstein and as Vice President, Public Policy for the San Francisco Chamber of Commerce.
Mr. Lazarus has served as Chief Operating Officer for the San Francisco Zoological Society, State Director for Senator Feinstein in 1999-2001, Executive Director of the San Francisco Museum and Historical Society and most recently as Senior Vice President for the San Francisco Chamber of Commerce. He was appointed to the Recreation and Park Commission in 2002 by Mayor Brown and re-appointed by Mayor Newsom, serving as president in 2009-10.
Mr. Lazarus is married to Ann Blumlein Lazarus, a non-profit corporation executive and member of the San Francisco Board of Appeals. They have two daughters and two sons, all proud graduates of Lowell High School. He serves on the board of the Palace of Fine Arts Theater and has served as chair of the boards of the California Missions Foundation, the San Francisco Parks Alliance and the San Francisco Historical Society.
---
Ralph Lewin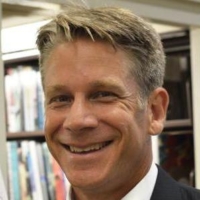 Ralph Lewin is the Executive Director of the Peter E. Haas Jr. Family Fund. The Fund focuses on equity and innovation in education, health and social services.   Prior to joining the Fund, Ralph served as Executive Director of the Mechanics' Institute.  Founded in 1854, the Institute includes the oldest lending library on the west coast of the United States, a world-renowned chess room and a full calendar of literary and cultural events. The San Francisco Chronicle named Mechanics' the "Best of the Bay" and wrote that "the institute stands as a beacon of what a cultural institution can be for all citizens."  Ralph previously served as president and CEO of California Humanities, a statewide partner of the National Endowment for the Humanities.
---
Greg Suhr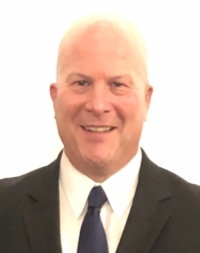 Greg Suhr is the second of 6 children; and a 4th generation San Franciscan. He is the son of Herb and Sharon Suhr; and the great grandson of Tadich Grill founder, John Tadich. Greg grew up on the westside of the City; attending Saint Ignatius High School, City College of San Francisco, and the University of San Francisco. He is an avid rugby enthusiast playing for the Castaway Rugby Football Club, Golden Gate Rugby Club, and the SF Golden Gate Old Boys – finally hanging them up for good in 2010. Professionally, Greg joined the SFPD in 1981 and rose through the ranks working in almost every capacity over his nearly 35-year career to become the San Francisco Police Department's 42nd Chief of Police in 2011. He served in that capacity until his retirement in 2016. Since his retirement, he has continued to work with the City's less fortunate youth emphasizing the importance of education; and graduating high school job or college ready. He recently returned from Ghana where he travelled with 10 young people from the Bayview and Fillmore Districts on Operation Genesis' 5th Annual Journey of Self Discovery. He serves on the Board of Directors at the Boys and Girls Clubs of San Francisco; and on the Board of The Little Sisters of the Poor. Greg is currently the Director of Security for Boston Properties at The Salesforce Tower. He is married to his business partner at Suhr Consulting Group LLC, Wendy, where they offer a variety of consulting services to public and private clients. He has two children, Matthew and Nicholas; and a beautiful granddaughter, Penelope.
---
Paul Tonelli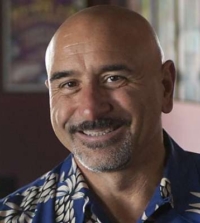 Paul Tonelli is not exactly a "native" San Franciscan, but he likes to say he has a birth certificate, 2 diplomas, and a marriage certificate that say otherwise.  Born in 1958 at St. Mary's Hospital.  It was when the "front door" was on Hayes St.  He would find himself a patient there 5 times for different surgeries before he was 8 years old.
Raised in the Westlake district of Daly City.  A graduate of Our Lady of Mercy.  The two San Francisco diplomas are from St. Ignatius College Prep and San Francisco State University ( BA in Broadcast Communications).  Paul has always felt the Excelsior District was his "home away from home."  His "nonni" lived on Theresa St. where he spent countless weekends as a kid.  Paul's dad, Dino, owned and operated Central Drug Store at the corner of Mission and Santa Rosa.  The business dates back to 1910.  Dino started working there in the 40's, and became owner (along with his brother Bill Tonelli) in the 1960's.  Paul's mom, Elsie, and brother, Jerry, continue to run the business today.  They are very proud to continue the 110-year old tradition of serving the Excelsior.  Paul got his start in Bay Area radio in 1987 as an airborne traffic reporter for K-101, KNBR and KSJO.  In 1989 he became the "Tonelli" half of the Lamont & Tonelli morning show.   "Lamont & Tonelli" have been at or near the top of the Bay Area radio ratings for 31 years.  Starting in 1989 in San Jose at 92.3 KSJO, then to San Francisco in 2003 at 107.7 "The Bone" (KSAN-FM).  Their show continues at "The Bone" today.  Paul is a huge sports fan and a life-long 49er (anybody remember the "Christopher Milk section" at Kezar?), Giants, and Warriors fan.  As a kid he sold programs at Kezar stadium during the 49ers final two seasons there.  In 2007 he had a dream come true when landed a job as the P.A. game announcer for the 49ers at Candlestick Park.  This coming season at Levi's Stadium will be Paul's 14th season calling "49ers…..FIRST DOWN!!"  That covers just about everything…except…Paul's proudest moment.  That event accounts for his San Francisco marriage certificate.  In October of 1994 (the weather is always best in October!) he married his beautiful wife, Lisa, at St. Dominic's Church.  Paul and Lisa live on the Peninsula, where they have been since 1997.
---
Joanne Hayes-White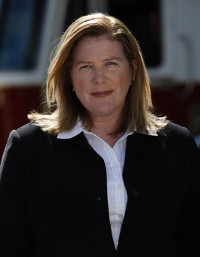 Joanne Hayes-White, a proud native San Franciscan, graduated from St. Stephen Elementary School, Mercy High School and the University of Santa Clara with a Bachelor of Science in Business Commerce. She joined the San Francisco Fire Department in April 1990. After rising through the ranks, she was sworn in as the 25th Chief of the San Francisco Fire Department in 2004 by then Mayor Gavin Newsom. San Francisco became the largest urban Fire Department in the world with a female Chief. Chief Hayes-White oversaw a Department of 1,800 members and an operating budget of $400 million. After serving the Department for over 29 years and having the longest tenure as Chief, she retired in May 2019. In 2018, Chief Hayes-White was recognized by the International Fire Chiefs (IAFC) as Fire Chief of the Year.
In June 2019, Joanne was appointed by Governor Newsom to the State of California Board of Pilot Commissioners for the Bays of San Francisco, San Pablo and Suisun. Joanne currently serves on the Presidential Public Safety Officers' Medal of Valor Board, the Advisory Board for Little Sisters of the Poor and the Advisory Board of the Leo T. McCarthy Center for Public Service and the Common Good at the University of San Francisco.  She is a former Board member of the American Red Cross-Bay Area Chapter and Mercy High School.
Joanne is the the proud mother of three sons, Riley, age 26, Logan, age 23, and Sean, age 2.