We plan to re-open our museum at 608 Commercial Street on July 1st.
Thursday, Friday, Saturday
10:00 a.m. to 4:00 p.m.
Take a Virtual Tour
Our museum at 608 has been shuttered since March, but that hasn't stopped us from moving forward with important work. We used this time to unpack and inventory thousands of items from the SFHS collection, which had been in our storage facility for years. We've brought the best of the collection to the museum. Over the next few months we'll be creating a permanent exhibit to share when we reopen later in the year.
If you haven't had a chance to visit the museum, or if you'd like to revisit it, you can now take a virtual tour, courtesy of SF Travel. Click HERE or on the image below for a 360-degree tour of the SFHS Museum
.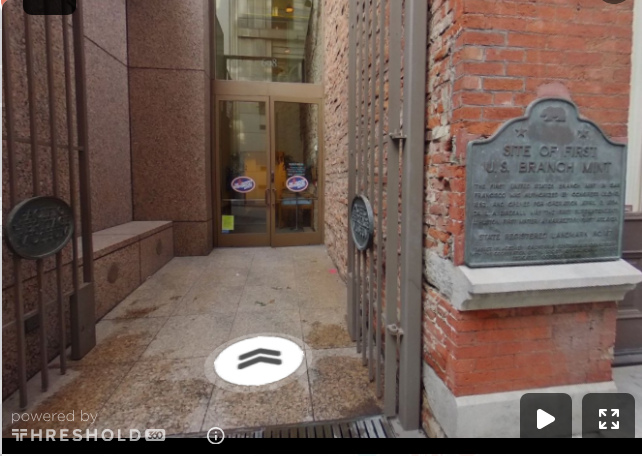 ---
---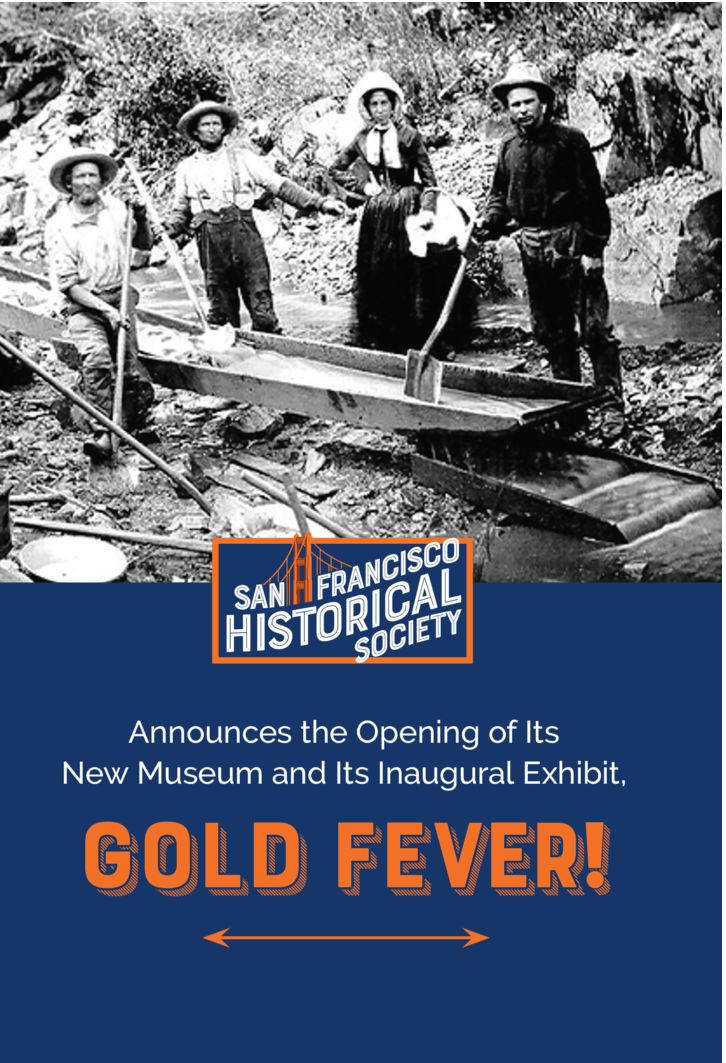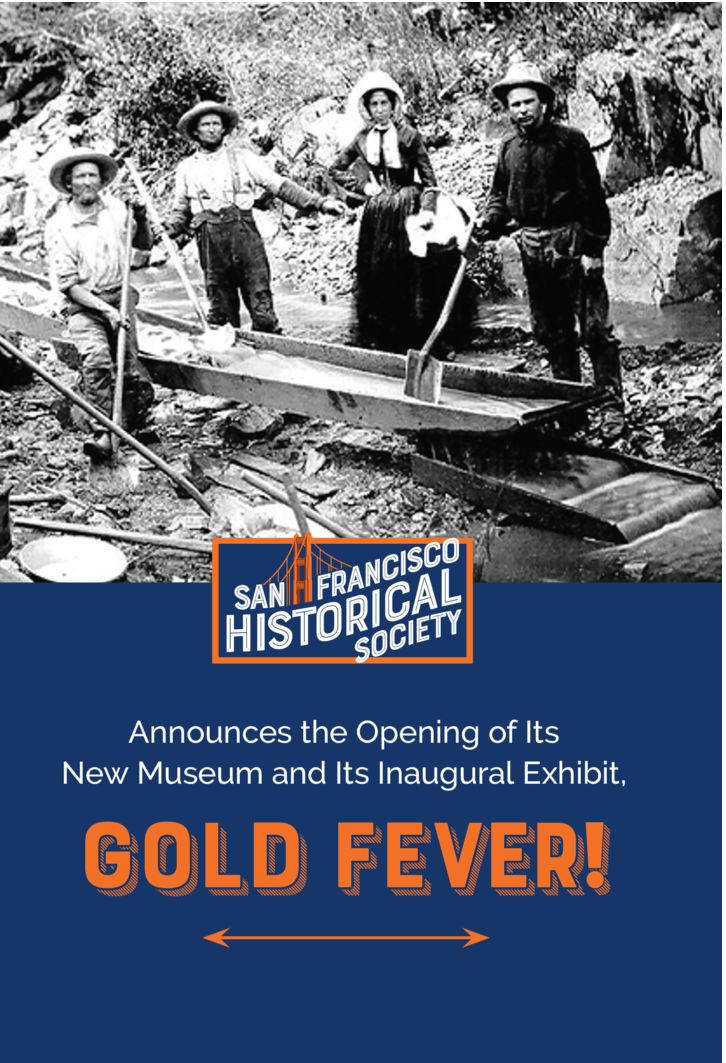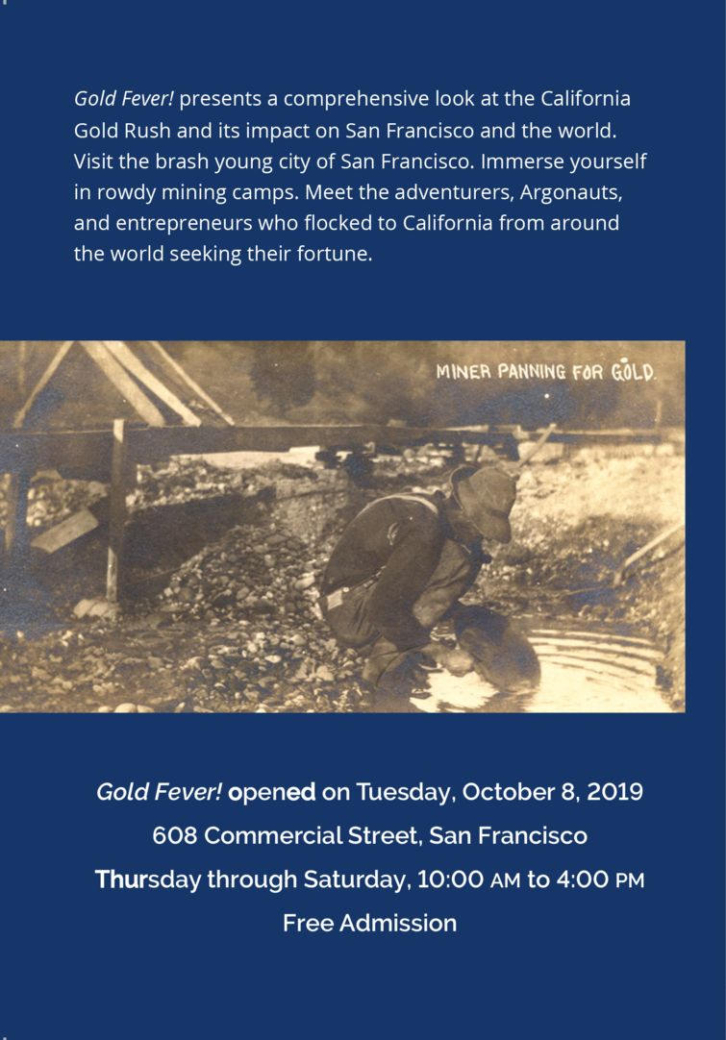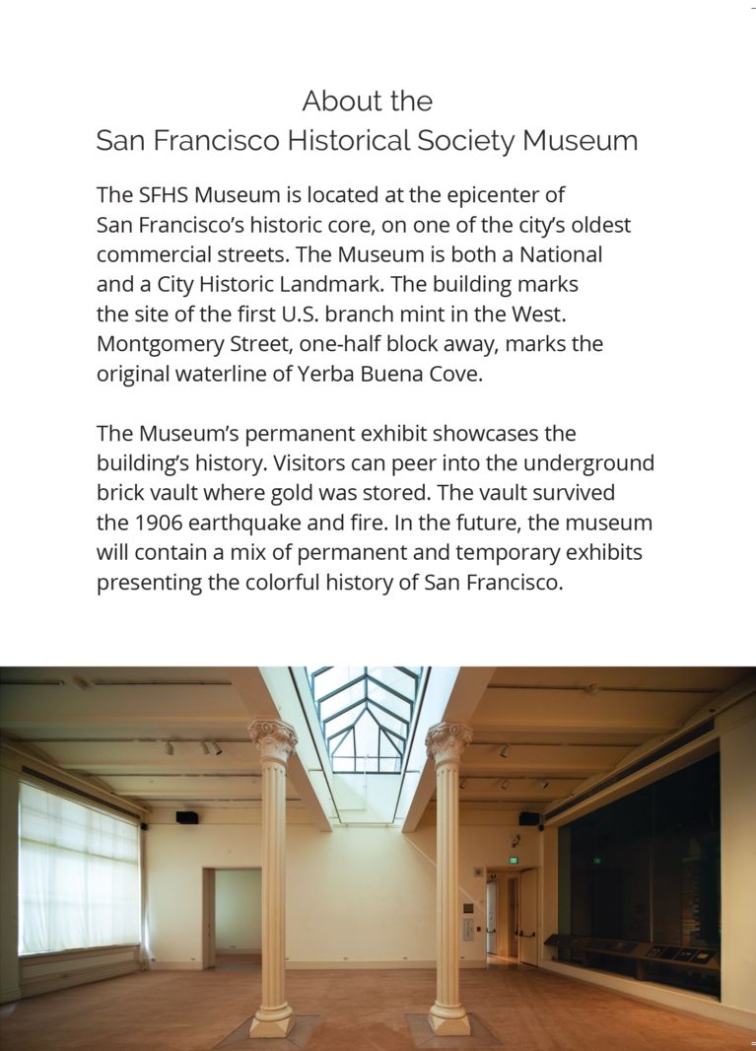 Interested in renting our space?
Contact SFHS at (415) 537-1105