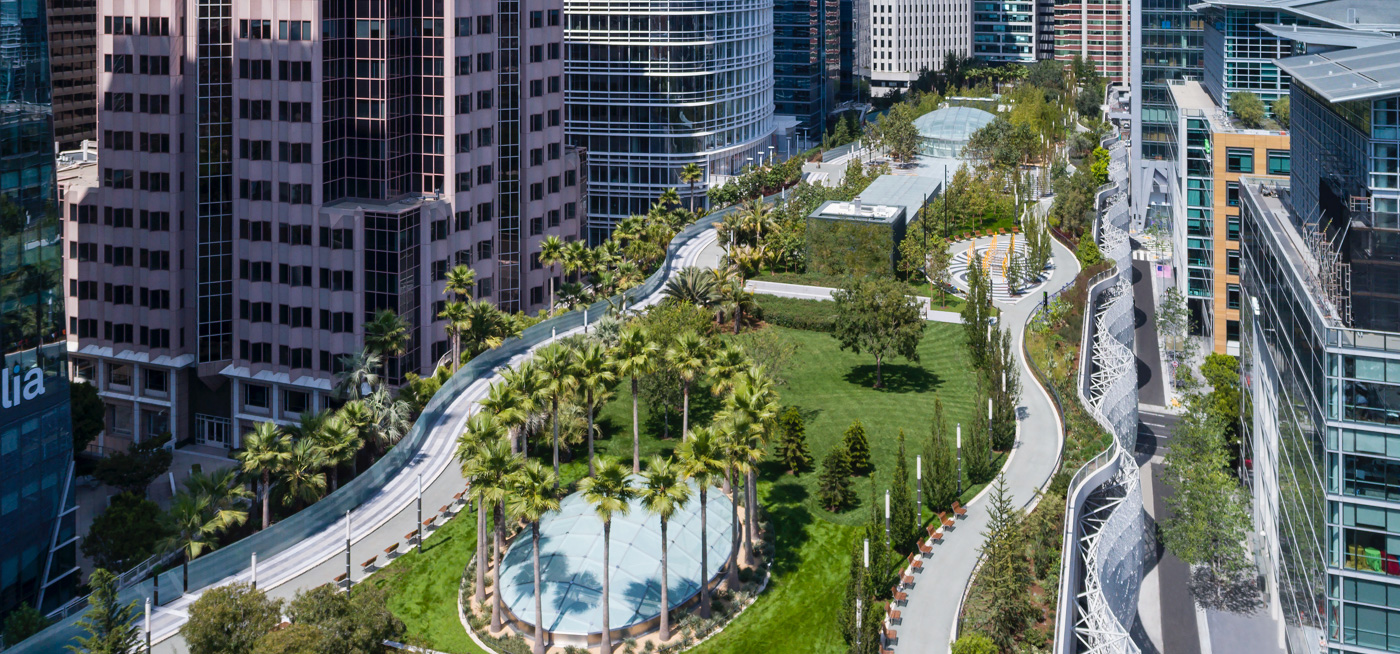 SFHS MEMBERS ONLY TOUR
Salesforce Transit Center
FULL
Thursday, February 6 @ 10:30 am

-

12:00 pm
SFHS MEMBERS ONLY TOUR
* FULL!
There will be another tour on March 5th at 10:30 am
Guide: Dennis Turchon
When we offered this tour last quarter, it filled up so quickly that we're offering it again to SFHS members and their guests. The new Salesforce Transit Center is one of the most important and beautiful pieces of Bay Area infrastructure in a generation. The tour includes the Grand Hall, a discussion of regional and high-speed rail, the Bus Deck, Public Art installations, and the magnificent Salesforce Park.
Please note: This is a tour of the Salesforce Transit Center—not the tower. There will be another tour on March 5th at 10:30 am.

Space is limited, so you must pre-register: Call (415) 537-1105, ext. 4 or email rsvp@sfhistory.org at least 48 hours before the tour. We will add your name to the list of walkers and give you the meeting place. Please be considerate of your fellow guests and leave pets and young children at home.